Hello and welcome to my first post on Eating Michigan! Thank you for joining me. If you want to know about me, check out my about page.
For my first review, I head out to Pi's Asian Cuisine in Brighton (I will post contact info at the end of the post). Pi's is a small chain with many of the branches being in Midland…I believe this one is the only one outside of Midland/Saginaw. As the name implies it is Asian food…all kinds of Asian food featuring Chinese, Japanese, Korean, Thai, and Vietnamese (Pad Thai, Habachi, Sushi, Egg Rolls, etc.).
I am not really a sushi person and I do not understand how to use chopsticks, but I absolutely enjoyed this restaurant! This service was very quick and the food was delicious! We were a little hesitant to eat here because we came to this restaurant before when it was one of those Chipotle-like walk-up Mexican places and we were worried this would be like that as well, but it was a nicely decorated sit-down place. But, my dentist actually recommended it, so we decided to give it a try.
We decided to try a couple different things to get a good understanding of the restaurant. We started off with Tempura Shrimp. It was AMAZING! I just wished there were more of them.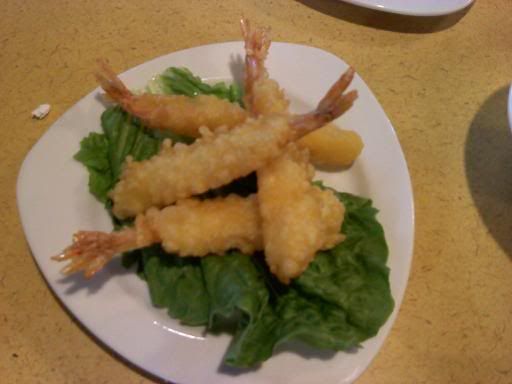 I said that I'm not a "sushi person" but we decided to try something without any raw fish and chose the Philly Roll which has smoked salmon, cucumber, cream cheese, and sesame seeds. It was good…I don't really know what else to say. We decided we would try one of the tempura ones next time.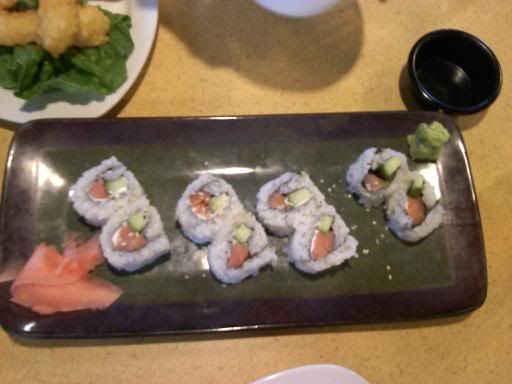 For the main course, we split something off the Korean part of the menu called Bulgogi and we opted for the fried rice. For those of you unfamiliar with Korean cuisine, Bulgogi is thinly sliced beef with onions in a delicious sauce…OH MY GOSH! I wanted to lick the plate clean! The fried rice was also to die for.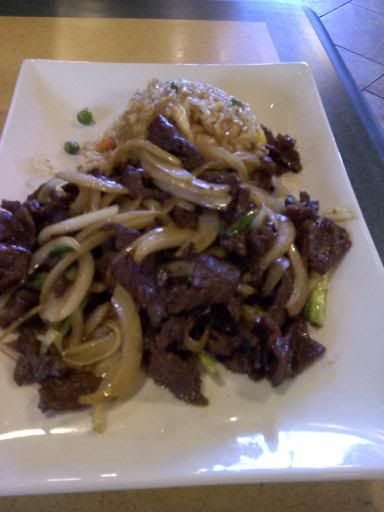 All-in-all I would HIGHLY recommend it. I like how you could try so many different kinds of food and some that you can't get everywhere. We will definitely be back!
You can check them out on the web here. On the site they have a menu in PDF form for you to browse. In Brighton they are located near Meijer and Walgreens at 8262 Cross Street.
I apologize for the quality of the photos...as this was my first
attempt at blogging I took the pics with my phone. Maybe next
time I'll get brave and bring my real (cheap) camera.